Shopping Cart
Your Cart is Empty
There was an error with PayPal
Click here to try again
Thank you for your business!
You should be receiving an order confirmation from Paypal shortly.
Exit Shopping Cart
| | |
| --- | --- |
| Posted on March 29, 2009 at 9:40 PM | |
BOTOX® Injections
The cosmetic form of botulinum toxin, often referred to by its product name BOTOX®, is a popular non-surgical injection that temporarily reduces or eliminates frown lines, forehead creases, crows feet near the eyes and thick bands in the neck. The toxin blocks the nerve impulses, temporarily paralyzing the muscles that cause wrinkles while giving the skin a smoother, more refreshed appearance. Studies have also suggested that BOTOX is effective in relieving migraine headaches, excessive sweating and muscle spasms in the neck and eyes.
Botox® for frown line reduction
There is nothing new about worry lines, frown lines, crow?s feet or other wrinkles caused by smiling, laughing or frowning and there is a very effective non-surgical way to treat them. Botulinum Toxin (BOTOX®
is the name of the product used for a variety of medical conditions. It was discovered by accident almost 20 years ago. When doctors were using it to treat people with facial tics around the eyes they noticed it also made their wrinkles improve. The treatment has now been approved for cosmetic use under the name Vistabel®. BOTOX®. Using a micro-needle, minute amounts of Botulinum Toxin are injected into specific facial muscles. It relaxes those muscles and stops them forming lines and wrinkles, resulting in a more youthful appearance.

The treatment is virtually painless. However, it isn't a permanent remedy; periodic re-treatments are needed to achieve long lasting results.

This treatment is ideal for:

> Frown Line Reduction(forehead, eyes and crow?s feet)
> Migraine & Tension Headaches
> Hyperhydrosis (Excessive Sweating)

Botox may also be used in conjunction with cosmetic surgery including a brow lift, face lift, eyelid surgery & laser skin resurfacing to enhance and maintain results for longer periods of time.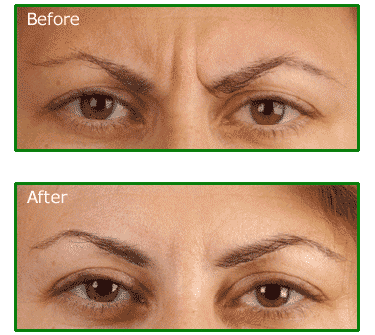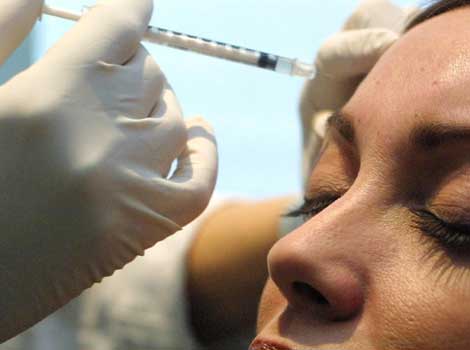 Categories: None
/